What is a Smart Home?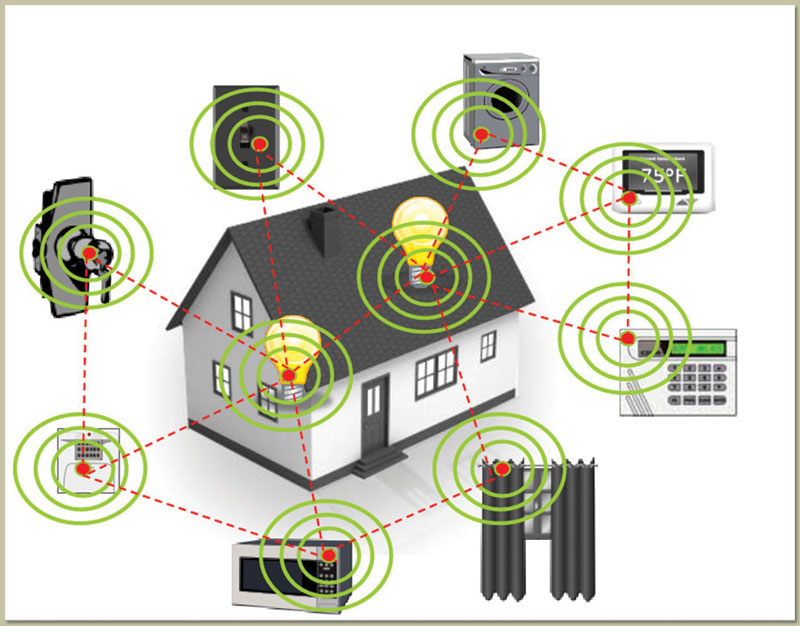 Can you imagine of your daily routines at home taking place automatically, even without the press of button? This is made possible with smart home solutions.
Making your home smarter is not a luxury for the few, but a a necessity for everybody.

So:
Would you like to make your staying at home more pleasant and easy while your home interacts with you?

Would you be prefer to reduce your energy footprint minimizing your bills at the same time?

Do you prefer a safer home?
Should you protect your elderly living alone and make their daily life easier?
The Smart home is the answer.

All homes, even older ones without cabling infrastructures receive from us a wide range of solutions and services. Solutions that respond to their own requirements can be quickly upgraded to smart homes without  ANY fuss.   
Fire sensors, flood/humidity sensors, alarms, security cameras, boilers, radiators, air conditioning, refrigerators, washing machines, lights are only a few of the home appliances that can be part of a smart home.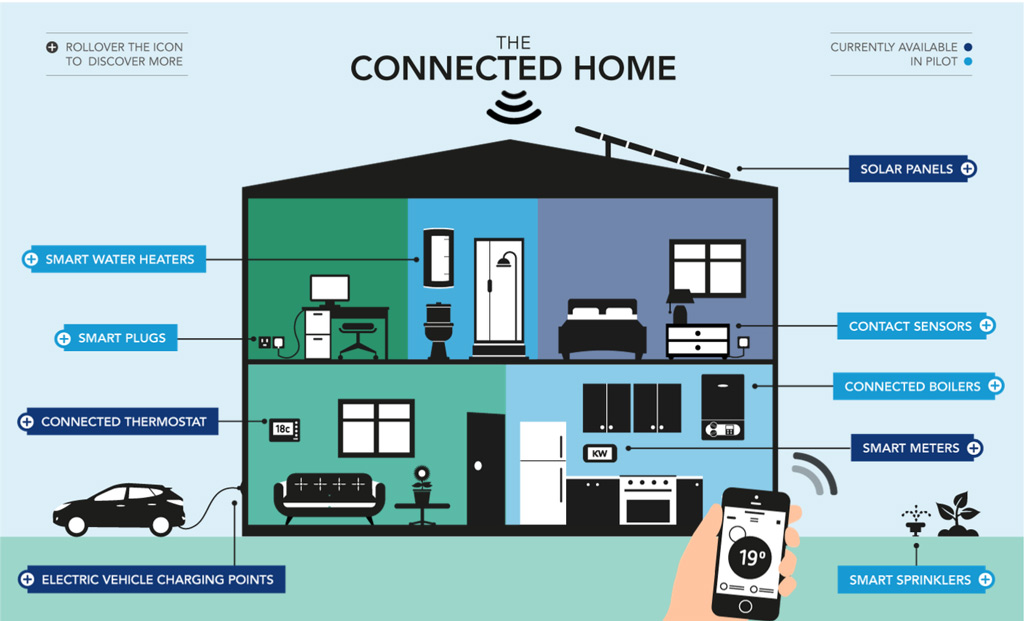 Smart Home elements

The smart home network consists of the controller, the sensors (motion, smoke, temperature, etc) and the actuators (plugs, switches, etc). The sensors communicate their information to the controller, which in turn communicates its commands to the actuators. The humidity sensor for example informs the controller that the basement is flooding. The controller sends the command to switch off the water supply, and informs the owner of what has happened by an email, an alarm or even by switching on a specific light! The fire sensor could also for example start another process in case of a fire.

No cabling is required as all sensors operate with a simple battery that can last for years. The sensors consume minimal energy thus they can work non stop for 3 – 4 years. Any existing plug/switch becomes smart just by an addition of a small device inside it. Furthermore, our solution DO NOT rely on internet access as all control takes place locally.

Any sensor can have its role in multiple subsystems/scenarios. For example a motion sensor can switch on a light if you are present or switch on the alarm if you are away, thus making your investment more cost effective.
Smart home capabilities

The smart home technology makes the management control and automation possible for ALL devices using electricity for their operation.
This happens through a very low energy wireless network covering your home or business building. So if you need to:
Have the correct temperature when you return home.
Switch on your perimeter lights when the alarm is activated.

Water/monitor your garden when you are away.

Switch on/off your lights or open/close your windows in the morning/night automatically

Know that your kids are at home

Lock/unlock your door from far away.

Keep an eye at the energy consumption or make scenarios that minimize it.

Know that your elderly parents have opened their medicine draw today.

Get informed at your mobile for all the above and more.

Starting up with a smart home basic solution, you can transform the way your home works totally.
The heart of the smart home system is the control system. Our choice is to be based on local controllers raher than cloud based systems for increased reliability, speed and security. We use open code systems (home assistant/openHAB, as well as commercially available smart home controllers.
More than 250 manufacturers make more than 1500 different smart home products while many millions of smart devices are used globally. All these systems enable the smart homes to assist your needs and choices. The limit is your imagination.